Affiliated to CBSE NEW DELHI with Affiliation Number: 1930824
Swachhata Pakhwada - Awareness Message
"Don't be Mean, Keep your surroundings clean".
"Being green and clean is not just an aspiration but an action".
"Think deeply, Act Immediately. Protect our motherland from pollutant enemy".
Co-curricular Activities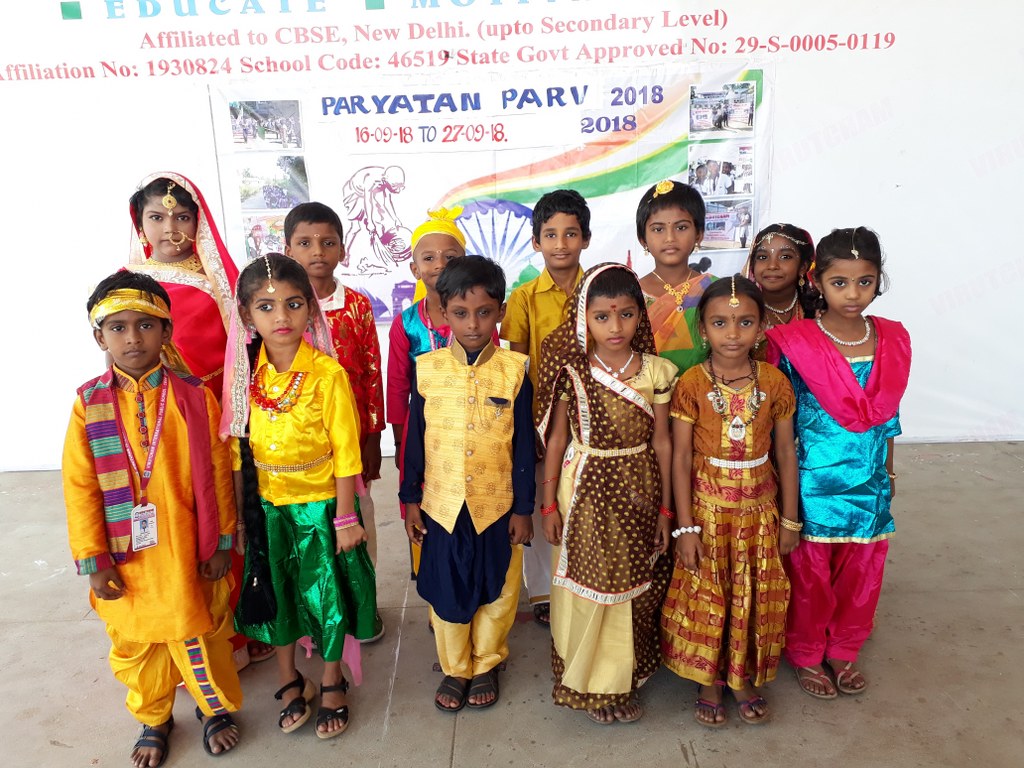 About Us
Our pursuit of perfection in providing a holistic education, not compromising on our values. We provide our students excellent opportunities for their intellectual and emotional growth, fine-tuning their focus on their successful future.
Virutcham School provides an exceptional education milieu for children to easily transition their learning process to schools/universities worldwide. It is a non-religious school. Only the universal values of teamwork, respect, responsibility, ethics, etiquette, empathy and services are inculcated and practiced. The teaching methodology uses inquiry and exploration by students. The project based learning method emphasizes hands on training and nurtures children's innate creative potential. The unique design of the campus, child friendly facilities, informal learning environment, value based education, customized integrated curriculum, and technology aided teaching are the hallmarks of Virutcham.